Your Trusted Travel Companion in Kochi
100% Sanitized | Safe | Reliable cab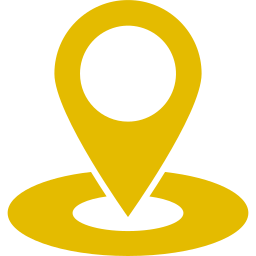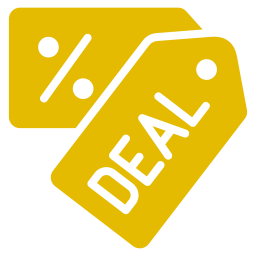 Cochin Airport Cab is the best Kochi Airport Taxi Service you will find in Kerala. Cochin International Airport, popularly known as Kochi Airport, serves as the entry point to the state of Kerala. Situated in the dynamic city of Kochi, this modern and well-equipped airport holds the distinction of being the first fully solar-powered airport in the world and is the pivotal hub for both domestic and international travelers.
If you are in search of reliable Cochin Airport Cab Services, you are at the right place! Avail of our premier vehicles at affordable Kochi airport taxi rates. Our Kerala taxi services are packed with perfection, giving you the ultimate travel experience of comfort and efficiency.
The process of booking a taxi from Cochin continues to be a usual concern among commoners and travelers landing at Kochi International Airport.
However, if you are preparing for your arrival at Kochi Airport, why not opt for the ease of our trusted Cochin Airport Taxi service? We boast a team of skilled Kochi Airport Taxi drivers coupled with well-maintained vehicles, all set to offer you a journey to your desired place from Kochi Airport.
We also provide Taxi service to Sabarimala at very budget-friendly prices.
Don't wait until it's too late! Book your Kochi airport taxis now!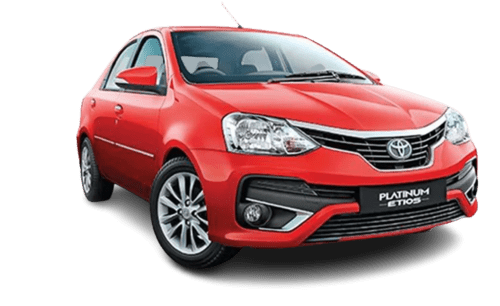 SEDAN CAB
Duration Per Day MAXIMUM KM : 100 MINIMUM AMT : 1400 EXTRA KM : 16 DRIVER BATTA : 600
Comfort & Safety of Our Kochi Taxi Services
The comfort of our spacious vehicles and adjacent seating makes your ride relaxed and content. It's not just the comfort of the passengers we keep in mind, it's also making room for accommodating your luggage. Along with comfort, we promise the safety of each and every passenger on board. You can set your worries aside and enjoy a secure ride from Kochi Airport to your location. Our vehicles also run as taxi services in Sabarimala. Every professional taxi driver at Cochin Airport Cab abides by the highest safety standards and protocol for a rash and risk-free drive
Affordable Kochi Taxi Rates
Ever searched for Kochi taxi rates and backtracked? At Cochin Airport Cabs we offer competitive Cochin taxi rates that provide value for your money with our exceptional Kerala taxi services. Whether it is a quick ride around Kochi, a journey starting from Kochi airport to explore the natives of Ernakulam, or an adventure witnessing the grand sceneries of Kerala, we have got the right vehicles for you. Our transparent Kochi taxi fare system ensures that you're aware of the cost upfront, with no additional costs. Get in touch with us to learn more about our Kochi airport taxi rates.
Exploring God's Own Country with Utmost Convenience
Kerala is a land of immense beauty, awaiting to be discovered. This south Indian state is home to plenty of visuals and experiences one should explore and not miss out on. Our Cochin Airport Cab Service will be your guide across breathtaking scenery and historical sites as your Kerala cab service. Do not worry about the cost or navigation process; our experienced drivers will take care of it. You will have the opportunity to immerse yourself in the cultural and demographic diversity that Kerala has to offer.
Cochin Airport Cab will be your local travel partner, offering hassle-free Cochin taxi services within the city of Kochi and beyond the state. From short rides to longer journeys, our dedicated team of professional drivers is committed to providing you with top-notch Cochin airport cab service every time. You won't ever be far from a reliable ride in Kochi thanks to our "Taxi Near Me" service. Whether it's a last-minute trip or a carefully thought-out outing, we're just a phone call away. Dial our number to check out our taxi services in Kerala.
Tempo Traveler Services in Kerala
Kerala Tempo traveler is an ideal travel companion when you are traveling with your friends, family, or a group. Our well-maintained Kerala Tempo Travellers are perfect for group outings, family trips, corporate travel, and mainly Sabarimala pilgrimages.
Every year, the Malayalee community and devotees from across the country embark on a famous spiritual journey to Sabarimala, a sacred site in Pathanamthitta dedicated to Lord Ayyappa.
For those undertaking this pilgrimage, a Kochi tempo traveler provides several advantages:
Firstly, many pilgrims go on the Sabarimala journey in groups. A Kerala tempo traveler caters to most group dynamics in terms of space and convenience, allowing fellow pilgrims to travel together in a single vehicle for long durations.

Secondly, the Sabarimala pilgrimage often involves long hours of travel. With a tempo traveler service in Kerala, pilgrims can rest comfortably during the journey, ensuring they arrive at the pilgrimage site rejuvenated and ready for the spiritual experience.

Thirdly, throughout the journey, devotees must transport both personal things and spiritual offerings. These things can be stored in a tempo traveler, which takes the worry of carrying luggage.
You can enjoy the luxury of spaciousness with our best Kerala Tempo Traveller services. Enjoy the benefits of a shared journey without sacrificing your comfort and convenience.
Booking Made Easy with Cochin Airport Cab
Ever got stuck booking a Kochi airport cab service? Have you searched for the airport taxi number at the last minute? In these sorts of situations, don't wait until the last moment to hail an airport taxi in Kochi.
With Cochin Airport Cabs, booking a Kochi airport taxi is truly easy. You can pre-book your airport taxi ride by calling. No more worries about looking for the taxi number online or finding a taxi at the last minute. Get in touch today.
Taxi Near Me" in Kochi, Kerala
Trip to the local market? Out shopping with your friends? Planning a sightseeing trip across Kerala. We have taxis at your fingertips. Our taxi services in Cochin will be your key to venturing through the city's marvels, allowing you to make the most of your visit. Our easily accessible taxis are at your beck and call. Whether it's an urgent hire from the Kochi airport, a last-minute outing, or a planned trip, We have the vehicles lined up for your rides.
Taxi Services in Kochi - Get on Board with Us
Our premier Cochin Cab service in Kochi is here to redefine your travel experience. Whether you are landing at Cochin Airport, seeking a comfortable taxi ride, or exploring the best of Kerala, Cochin Airport Cab is here to offer the best transportation services for you. With transparent Kochi airport taxi fares and a commitment to your safety and satisfaction, we're more than just a taxi service in Kochi; we will be your trusted travel companion.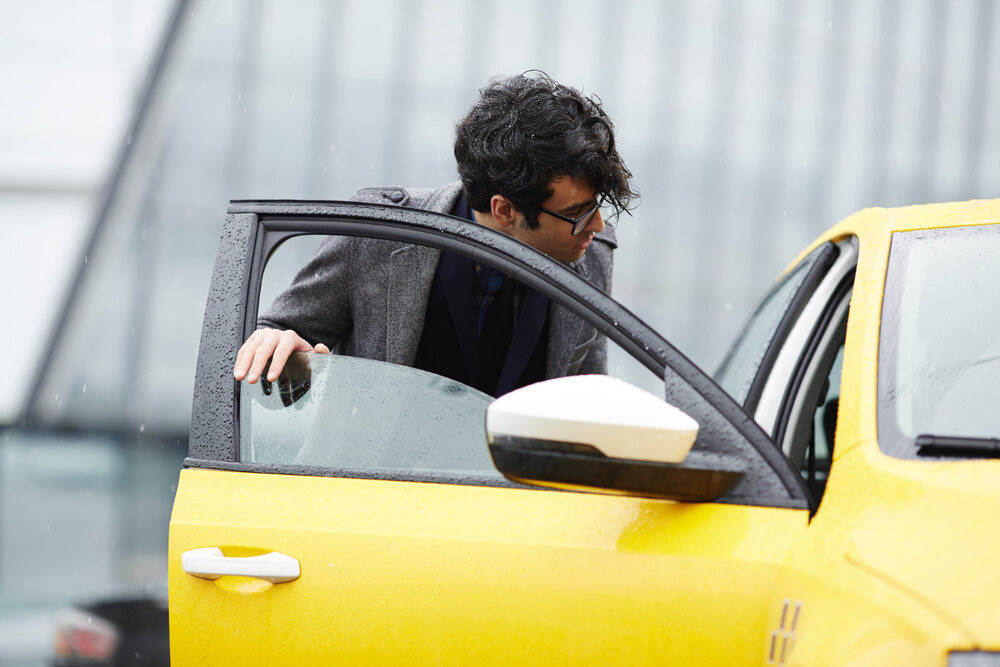 Why Choose Cochin Airport Cabs?
When it comes to booking an airport taxi cab, Cochin Airport Cabs stands out above the rest of the taxi services in Kochi. Here are some compelling reasons why choosing us for your airport taxi from Cochin needs is a decision you won't regret:
FAQs about Cochin Airport Cabs and Taxi Services
Cabs Services from Cochin
Cochin to Trivandrum Cab
Cochin to Mavelikara Cab
Cochin to Kanjirapally Cab
Cochin to Krishnagiri Cab
Cochin to Thrissur Cab
Cochin to Tiruppur Cab
Cochin to Thekkady Cab
Cochin to Kovalam Cab
Cochin to Nagapatnam Cab
Cochin to Ashtamudi Cab
Cochin to Muvattupuzha Cab
Cochin to Nilgiris Cab
Cochin to Munnar Cab
Cochin to Kozhikode Cab
Cochin to Ettumanoor Cab
Cochin to Kodaikanal Cab
Cochin to Guruvayoor Cab
Cochin to Varkala Cab
Cochin to Vagamon Cab
Cochin to Peermade Cab
Thalassery to Cochin Cab
Coimbatore to Cochin Cab
Rameshwaram to Cochin Cab
Kanyakumari to Cochin Cab
Ooty to Cochin Cab
Trichy to Cochin Cab
Munnar to Cochin Cab
Tirur to Cochin Cab
Kumily to Cochin Cab
Vaikom to Cochin Cab
Kumarakom to Cochin Cab
Ottapalam to Cochin Cab
Chengannur to Cochin Cab
Cherthala to Cochin Cab
Alleppey to Cochin Cab
Ranni to Cochin Cab
Kannur to Cochin Cab
Thiruvananthapuram to Cochin Cab
Mundakayam to Cochin Cab
Kothamangalam to Cochin Cab
Other Taxi Services near Cochin Airport
Taxi service in Kalady
Taxi service in Kumarakom
Taxi service in Chengannur
Taxi service in idukki
Taxi service in cochin
Taxi service in Tirur
Taxi service in Angamaly
Taxi service in Sabarimala
Taxi service in Ranni
Taxi service in Munnar
Taxi service in Peermade
Taxi service in Trivandrum
Taxi service in Cengannur
Taxi service in Vagamon
Taxi service in Perumbavoor
Taxi service in Guruvayur
Taxi service in Pathanamthitta
Taxi service in Koothatukulam
Taxi service in Mavelikara
Taxi service in Kodungallur